According to a 2020 report by Global Trade Magazine, Bowling Green, Kentucky was ranked number two out of twenty American cities for manufacturing. It is critical that our STEM teachers are well-prepared to educate students and encourage our youth to consider careers in STEM disciplines.
The STEM Teacher Industry Partnership (STEM-TIP) was funded by the KY NSF EPSCOR to foster relationships among university STEM faculty, STEM teacher leaders, and manufacturing professionals in WKU's service area.
Over the course of the 2022-2023 academic year, four STEM-TIP workshops were held at Western Kentucky University's SKyTeach program which trains pre-service STEM Teachers and provides STEM outreach events.  The grant's principal investigators, Drs. Martha M. Day, Les L. Pesterfield and Kanita DuCloux partnered with STEM teacher leaders and local manufacturing professionals to host a series of four professional development workshops.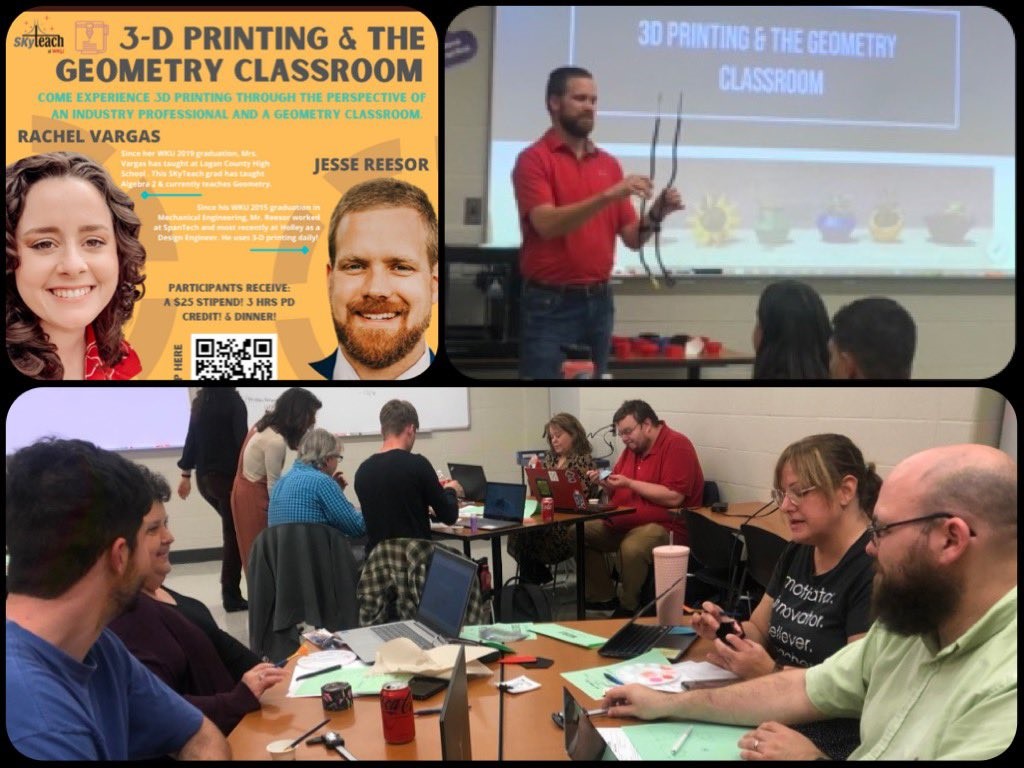 The STEM teacher professional development workshops developed the participants professionally by (1) Enhancing teacher's ability to address the Next Generation Science Standards and National Council of Teachers of Mathematics Common Core Standards, (2) Raising STEM teacher competency with research-based effective STEM pedagogies, (3) Fostering professional connections with STEM teacher leaders, STEM university faculty, and contacts within local manufacturing facilities, and (4) Making connections between standards-based STEM content taught in their classrooms and applications within the manufacturing industry.
For some participants, this was their first exposure to inquiry-based instruction and more seasoned STEM teachers increased their competencies with inquiry based teaching. Student centered inquiry-based instruction has been shown to engage students more effectively and leads to students having a deeper understanding of that content material than that provided by traditional teacher centered, lecture-based instruction (Keiler, 2018). A key factor in increasing student interest in STEM is to raise STEM teacher awareness about STEM careers. Implementing STEM teacher professional development where connections are made between STEM content and STEM applications in manufacturing is an effective means of promoting this awareness (Knowles, Kelley, & Holland, 2018).
The inaugural STEM professional development was held on November 7, 2022 by Butler County High School Science Teacher Madison Staton and NHKUSA Electrical Engineer, Aaron Alvey.  The presenters led a workshop on Switches, Sensors, and Circuits.  Ms. Staton led teachers through content on teaching electricity and Mr. Alvey explained how the content applied to his work in creating electrical schematics within the manufacturing facility where he is employed.    The second workshop was led by Logan County High School Mathematics Teacher, Rachel Vargas and Holley Design Engineer, Jesse Reesor.  The professional development topic was 3-D printing in the Geometry Classroom. Ms. Vargas explained how 3-D printing requires content knowledge in geometry and Mr. Reesor showcased various 3-D printing applications for clients served by Holley, Inc.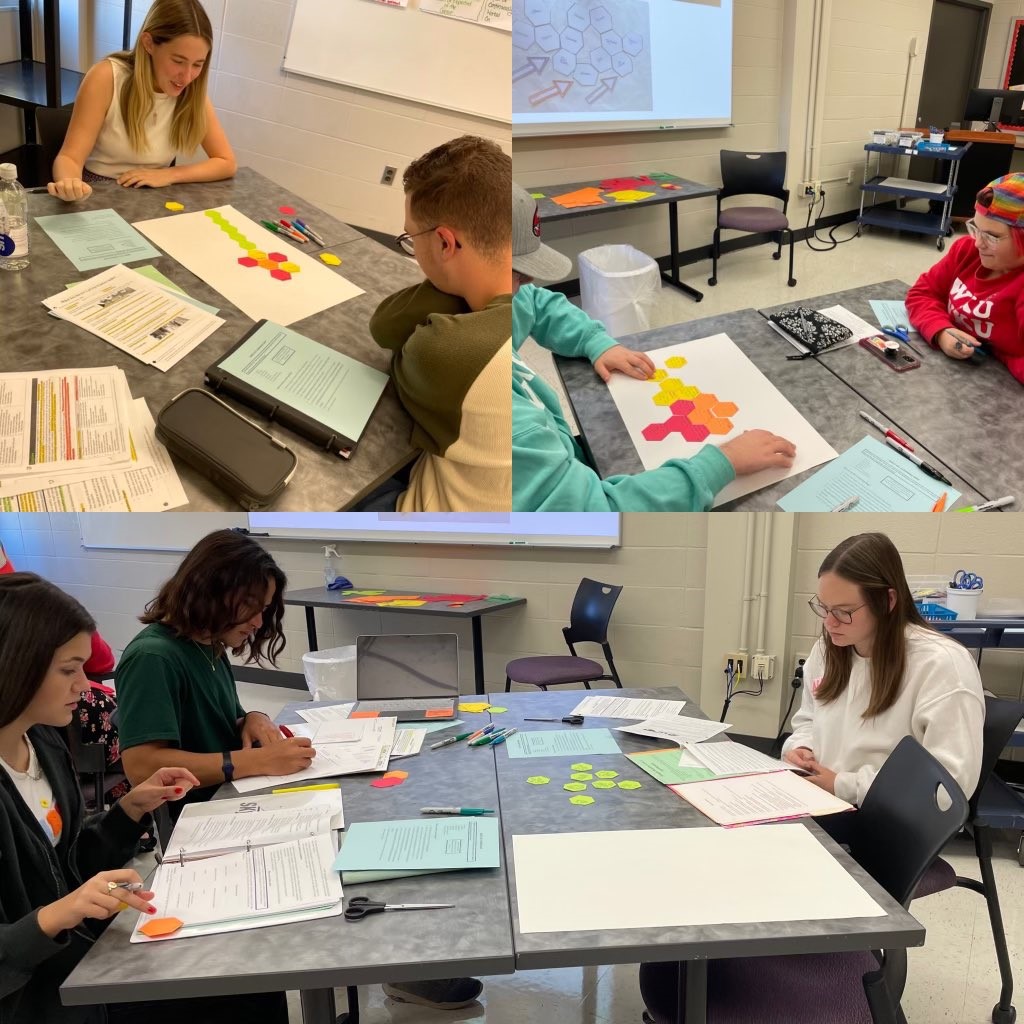 During the spring 2023 semester, two additional workshops were held.  The first was led on March 8, 2023 by Jefferson County Public Schools mathematics teacher, Mollie Siegel and Cannon & Cannon, Inc. Civil Engineer, Tucker Baker.  The team led a workshop titled, "Math Meets Artistry in Pixar Movies".  Ms. Siegel explained the mathematics content behind creating our favorite Pixar movies and Mr. Baker described how computer animations supported his design work at Cannon.  The final EPSCOR workshop was presented by Bowling Green Independent Schools Chemistry Teacher, Trevor Webster and General Motors Paint Engineer, John Lazarus.  They partnered to demonstrate the chemical applications of paints and pigments and Mr. Lazarus showcased how the content applies toward his work at the General Motors manufacturing facility in painting automobiles.
STEM Teachers gained valuable knowledge of real world applications of their content and developed contacts to help them continue partnering with local industry professionals. In addition to raising STEM teacher competencies with standards, project goals also included increasing teacher awareness and application of research-based effective STEM pedagogy, fostering professional relationships among STEM teacher leaders, STEM university faculty, and professionals from local manufacturing facilities and raising STEM teacher knowledge of STEM careers.