We are to proud to unite and leverage the expertise of over 40 multi-disciplinary researchers from 8 universities and colleges across the state, including the University of Kentucky (UK), University of Louisville (UofL), Eastern Kentucky University (EKU), Kentucky State University (KSU, HBCU), Morehead State University (MSU), Somerset Community College, Transylvania University (TU), and Western Kentucky University (WKU).
Below is a searchable table where you can learn a bit about our students, faculty, and researchers across the commonwealth.
If you see inaccurate or missing information here, please fill out the short KY NSF EPSCoR Team Member Form to ensure we can list your information properly.
For reference, here are the four research thrusts, alongside Broader Impacts (BI):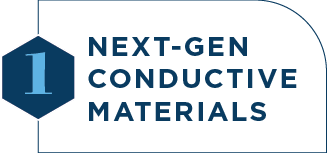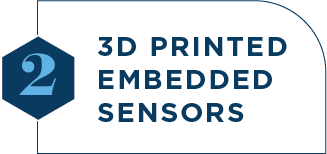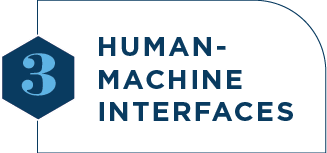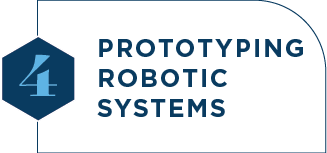 | Institution | Institution | First Name | Last Name | Role | Main Thrust | Description / Bio Link |
| --- | --- | --- | --- | --- | --- | --- |
| | UK | Rodney | Andrews | Primary Investigator | | Bio |
| | UofL | Dan | Popa | Co-Investigator | 3 | Bio |
| | UK | Czar | Crofcheck | Co-Investigator | BI | Bio |
| | UK | John | Anthony | Co-Investigator | 2 | Bio |
| | UK | Seth | Debolt | Co-Investigator | 1 | Bio |
| | EKU | Jason | Fry | Faculty | 2 | |
| | EKU | Thomas | Jarvis | Faculty | | |
| | EKU | Judy | Jenkins | Faculty | 1 | spectroscopy and electrochemistry to characterize functional materialsBio |
| | EKU | Ni | Wang | Faculty | 4 | 3D Printing, End-of-Arm Tooling Bio |
| | KSU | Kazi | Javed | Faculty | BI | Director, Peer-Led Team Learning for Undergraduates Bio |
| | MoSU | Kouroush | Jenab | Faculty | 4 | Develop VR and AR traning modules and virtual testbeds for workforce Bio |
| | MoSU | Jorge | Ortega-Moody | Faculty | 4 | Develop VR and AR traning modules and virtual testbeds for workforce Bio |
| | SCC | Elaine | Kohrman | Faculty | BI | Institutional Principal Investigator Bio |
| | SCC | Eric | Wooldridge | Faculty | BI | Additive Manfacturing Program Coordinator Bio |
| | SCC | David | Selvidge | Faculty | BI | |
| | Transy | Stephen | Johnson | Faculty | 1 | Analysis of advanced materials Bio |
| | UK | Isabel | Escobar | Faculty | | Bio |
| | UK | Brad | Berron | Faculty | | Bio |
| | UK | Joe | Brill | Faculty | | Bio |
| | UK | Joseph | Chappell | Faculty | | Bio |
| | UK | Kenneth | Graham | Faculty | | Bio |
| | UK | Jesse | Hoagg | Faculty | | Bio |
| | UK | Jonathan | Pham | Faculty | | Bio |
| | UK | Chad | Risko | Faculty | | Bio |
| | UK | Sridhar | Sunderam | Faculty | | Bio |
| | UK | Christine | Trinkle | Faculty | | Bio |
| | UK | Matt | Weisenberger | Faculty | | Bio |
| | UK | Aron | Huckaba | Faculty | | Bio |
| | UK | Alexandra | Paterson | Faculty | | Bio |
| | UK | Kendall | Corbin | Faculty | | |
| | UofL | Nihat | Altiparmak | Faculty | | Bio |
| | UofL | Kunal | Kate | Faculty | | Bio |
| | UofL | Thomas | Roussel | Faculty | | Bio |
| | UofL | Gina | Bertocci | Faculty | | Bio |
| | UofL | Cindy | Harnett | Faculty | | Bio |
| | UofL | Shamus | McNamara | Faculty | | Bio |
| | UofL | John | Naber | Faculty | | Bio |
| | UofL | Olfa | Nasraoui | Faculty | | Bio |
| | UofL | Mark | Running | Faculty | 1 | Development of biomaterials for robotics applications, and development of assays to assess robotic surface sterilizationBio |
| | UofL | David | Schultz | Faculty | | Bio |
| | UofL | Karla | Welch | Faculty | | Bio |
| | WKU | Farhad | Ashrafzadeh | Faculty | | Bio |
| | WKU | Moon-Soo | Kim | Faculty | | Bio |
| | WKU | Ahmet | Aydin | Grad Student | | |
| | UK | Garrett | Fregoso | Grad Student | | |
| | EKU | Jessica | Bone | Grad Student | | |
| | KSU | Ariel | Smith | Grad Student | | |
| | UK | Shaikh | Bhuiyan | Grad Student | | |
| | UK | Spencer | Schwab | Grad Student | | |
| | UK | Ebuka | Ogbuoji | Grad Student | | |
| | UK | Sajad | Koushkbaghi | Grad Student | | |
| | UK | Pedram | Rabiee | Grad Student | | |
| | UK | Daniel | Darby | Grad Student | | |
| | UK | Dean | Windemuller | Grad Student | | |
| | UK | Paula | Alarcon | Grad Student | | |
| | UofL | Jonathan | George | Grad Student | | |
| | UofL | Seokyoung | Han | Grad Student | | |
| | UofL | Pu | Han | Grad Student | | |
| | UofL | Hyun | Jung | Grad Student | | |
| | UofL | Kavish | Sudan | Grad Student | | |
| | UofL | Bryan | Harris | Grad Student | | |
| | UofL | Sushmita | Challa | Grad Student | | |
| | UofL | Danming | Wei | Grad Student | | |
| | UofL | Brian | Goulet | Grad Student | | |
| | EKU | Obianuju | Ikoroha | Grad Student | | |
| | UK | Syed | Joy | Grad Student | | |
| | UK | Md Tawabur | Rahman | Grad Student | | |
| | UK | Maryam | Shahi | Post Doc | | |
| | UK | Karl | Thorley | Post Doc | | |
| | UofL | Andriy | Sherehiy | Post Doc | | |
| | UofL | Sri | Chowdhury | Post Doc | | |
| | UofL | Nazita | Taghavi | Post Doc | | |
| | UofL | Ruoshi | Zhang | Post Doc | | |
| | UofL | Moath | Alqatamin | Post Doc | | |
| | UofL | Sumit | Das | Researcher (Faculty Equivalent) | | |
| | UofL | Douglas | Jackson | Researcher (Faculty Equivalent) | | |
| | WKU | Ozkan | Ozer | Seed Faculty | | Bio |
| | WKU | Jeffrey | Galloway | Seed Faculty | | Bio |
| | WKU | Kristina | Arnold | Seed Faculty | | Bio |
| | WKU | Emma | Moore | Undergrad Student | | |
| | KSU | Sidney | Campbell | Undergrad Student | | |
| | KSU | Daniel | Hall | Undergrad Student | | |
| | KSU | Camron | Abner | Undergrad Student | | |
| | KSU | John | Bondoc | Undergrad Student | | |
| | KSU | Daniel | Charles | Undergrad Student | | |
| | KSU | Segen | Mussie | Undergrad Student | | |
| | KSU | Anthony | Vascotto | Undergrad Student | | |
| | KSU | Taylor | Robinson | Undergrad Student | | |
| | KSU | Jared | Wallace | Undergrad Student | | |
| | KSU | Queenta | Foncham | Undergrad Student | | |
| | KSU | Logan | Fox | Undergrad Student | | |
| | KSU | Bailey | Harrod | Undergrad Student | | |
| | KSU | McKringle | Mhlanga | Undergrad Student | | |
| | KSU | Dakota | Shearer | Undergrad Student | | |
| | KSU | William | Nesselrode | Undergrad Student | | |
| | KSU | Kelsie | Derico | Undergrad Student | | |
| | KSU | Poloike | Padmore | Undergrad Student | | |
| | KSU | Alexis | Mims | Undergrad Student | | |
| | KSU | Tiesha | Orr | Undergrad Student | | |
| | KSU | Adam | Monsanto | Undergrad Student | | |
| | KSU | Sierra | Williams | Undergrad Student | | |
| | KSU | Kade | Andruski | Undergrad Student | | |
| | KSU | Ifeoluwa | Shoyoye | Undergrad Student | | |
| | KSU | Megan | Mcgaughey | Undergrad Student | | |
| | WKU | Albert | Kilgore | Undergrad Student | 3 | Development of software for collaborative robotics applications with a medical focus |
| | WKU | William | Seymour | Undergrad Student | | |
| | WKU | Samuel | Everson | Undergrad Student | | |
| | Transy | Maddison | Kellione | Undergrad Student | | |
| | Transy | Luke | Schroeder | Undergrad Student | | |
| | EKU | Katherine | Rogers | Undergrad Student | | |
| | EKU | Wesley | Hardin | Undergrad Student | | |
| | EKU | Haven | Jacob | Undergrad Student | | |
| | EKU | Tyler | Tanner | Undergrad Student | | |
| | EKU | Kaleb | Hulker | Undergrad Student | | |
| | EKU | Michael | Ray | Undergrad Student | | |
| | EKU | Brandon | Stone | Undergrad Student | | |
| | UofL | Maxwell | Carter | Undergrad Student | | |
| | UofL | John | Ricketts | Undergrad Student | | |
| | UofL | Christopher | Tran | Undergrad Student | | |
| | UofL | Grant | Russell | Undergrad Student | | |
| | UofL | Daniel | Nguyen | Undergrad Student | | |
| | UK | Faith | Makumbi | Undergrad Student | | |
| | UK | Gabija | Ziemyte | Undergrad Student | | |
| | WKU | Zachary | Mers | Undergrad Student | | |
| | WKU | Sarah | Terry | Undergrad Student | | |
| | WKU | Madison | Whittle | Undergrad Student | | |
| | WKU | Diego | Diaz | Undergrad Student | | |
| | UK | Kirtley | Amos | Graduate Student | | |
| | UK | Zhuoyun | Cai | Graduate Student | | |
| | UK | Paula | Espejo | Graduate Student | | |
| | UK | Vianna | Le | Graduate Student | | |
| | UK | Keerthan | Rao | Graduate Student | | |
| | UK | Ruben | Sarabia Riquelme | Faculty | | |
| | UK | Tanner | Smith | Graduate Student | | |
| | WKU | Blairanne | Williams | Undergrad Student | 1 | Molecular toxicity of Platinum-based compounds |
| | UofL | Olalekan | Olowo | Graduate Student | | |